TOP → Our School → Who we are
We educate people who take global leadership positions in various fields (science, politics, business, academic, etc.)
Our school believes that one must form a personality that can possess above-average wisdom and knowledge, a sense of responsibility, and to serve society with said abilities.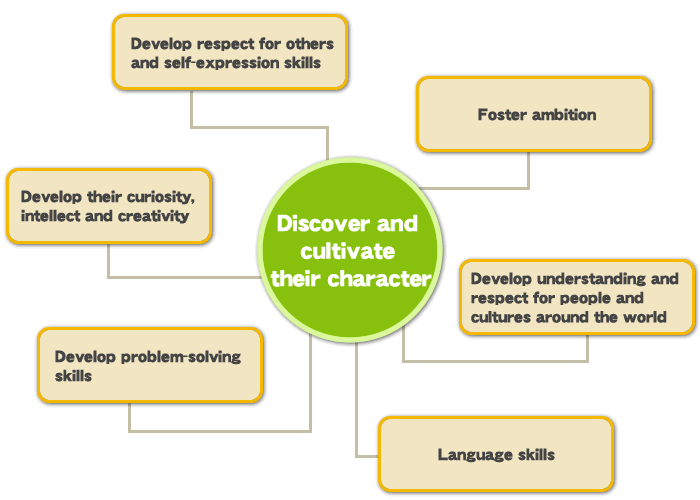 In order to achieve this, teachers will provide students with proactive support and real-life experience through both lesson materials and practice. This will allow the children to acquire the power to think and derive answers on their own.