TOP → Our Program → PreSchool&Kinder

The children take time away from their parents during these lessons, provided twice a week. For each hour-long lesson, the children learn English through fun songs and games with a native English speaker. This allows the children to familiarize themselves with English while having fun. During Montessori time we help develop the autonomy and spontaneity of the children by allowing them to tackle materials that suit their own interests. Additionally, our classes are filled with students of various ages. This gives the younger students the opportunity to mimic and learn from the actions of the older, more experienced children.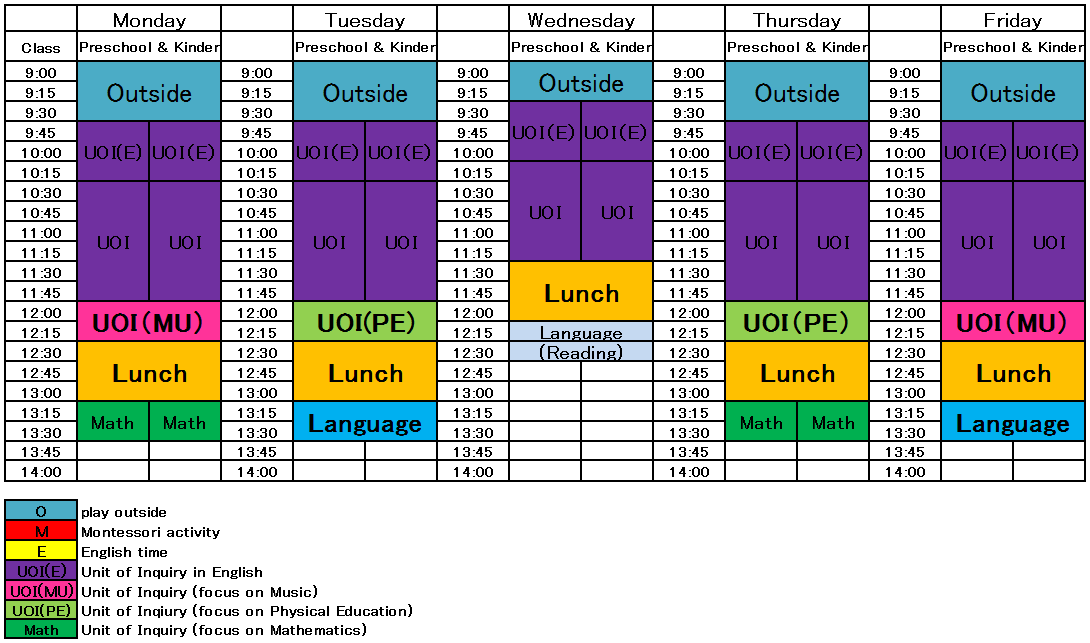 ※Please click on the picture to enlarge.